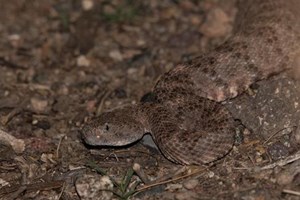 Thursday, August 24, 2023

12:00 PM – 02:00 PM
White Tank Mountain Regional Park
20304 W. White Tank Mountain Road
Waddell, AZ 85355
(602) 506-2930 ext. 5



Did you know rattlesnakes can live over 20 years, but you can't tell how old they are based on the length of their rattle? Stop by the Nature Center to chat with Ranger Steve about Arizona's venomous animals! Click program title for more details.
Stop by the lobby of the Nature Center from 12pm-2pm to chat with Ranger Steve about the venomous animals that inhabit the Sonoran Desert! Come with your curiosity and questions and learn some of the popular myths and misinformation that are often associated with animals like rattlesnakes and Gila Monsters. You might even get to meet a rattlesnake!
MEETING LOCATION: Nature Center
No registration required. Just drop in any time between 12:00 and 2:00pm.