David Leighton Arizona Daily Star

Since the action of the Tucson City Council in 1982, the urban park west of downtown has been named "Menlo Park, Dedicated to Edward Moreno."
Here's how Edward S. "Tutts" Moreno came to be celebrated in such a way.
He was born in 1919 in Rosemont, a small mining town in the Santa Rita Mountains south of Tucson, to miner Francisco and Ignacia (Juraui) Moreno.
Francisco died in 1924 leaving a wife and six children. As a result, his family moved from Patagonia to Tucson in search of better job opportunities. By 1930, Ignatia and his family lived at 575 S. Meyer St. She did the laundry at her home and her daughter Manuela used to do household chores for another family to earn money.
Over the next four years, Moreno lost his sister Manuela and mother Ignatia, which led to Moreno dropping out of school around the age of 14 or 15 to help his sister Tilly and brother Mike with their work. .
At one point, he joined the Civil Conservation Corps, a labor relief program established by Congress to create jobs during the Great Depression. Two of his projects that he is known to have worked on were the construction of a road leading to the Madera Valley and Mount Lemon in the Santa Rita Mountains.
After that, I worked for the Southern Pacific Railroad.
Moreno enlisted in the U.S. Army after the Japanese attack on Pearl Harbor and formally enlisted in January 1942 at Fort Bliss, El Paso, Texas. He received basic training at Camp Grant in Rockford, Illinois, served at Fort Benjamin Harrison in Indianapolis, and finally airdrop training at Fort Benning in Columbus, Georgia.
After graduating, he served in the 17th Airborne Division and made a total of about 17 jumps. In one of them he was wounded during a battle over the Rhine in Europe. As a result, he won the Purple Heart Award.
After returning from abroad, Moreno attended a local dance, where he met Frances, who was also born in a small Arizona mining town. Hers was Tiger. This encounter led to a wedding on December 23, 1946 at Santa Cruz Her Catholic Church on South 6th Street.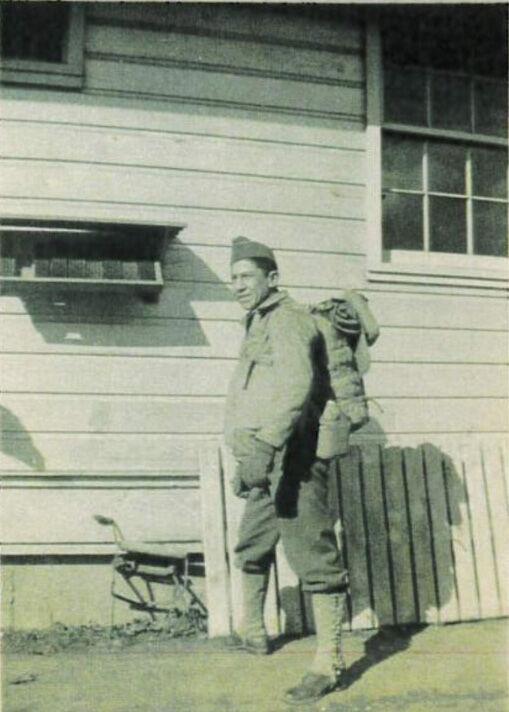 Within ten years, they would have children Sylvia, Edward Jr., Frank and Virginia, and would live at 1346 West Franklin Street in the Menlo Park neighborhood.
According to his son Frank, "Around 1947, my father was handpicked by Gene C. Reed, director of the Tucson Parks Authority (now Tucson Parks and Recreation). At the time, there were only a few parks in all of Tucson. But as the city grew, the demand for more parks grew.
"My father's job was to plant and trim the new trees and palm trees that would be planted in the new parks. As a result, my father was the original 'tree trimmer', which included Ralph Sandoval and George Sylvain." formed a crew of Later, José Chavarria and Patrick Bejarano also joined. He was also a "high climber" and had to climb to prune tall palm trees like the ones in front of the Joel Valdez Library (Downtown). "
He continued, "During the 1960s and 1970s, he was also responsible for the Reed Park rose garden project. One of the early attendees of this was the late Tucson fashion mogul, Sele Peterson." Now the Sele Peterson Rose Garden is named.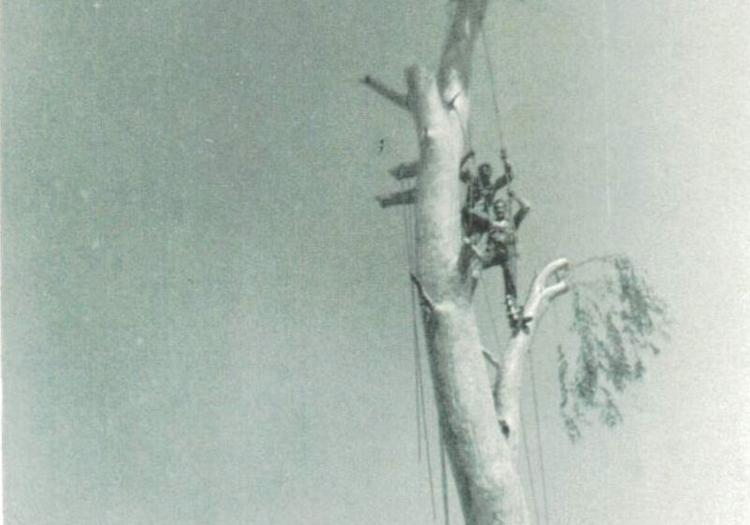 Frank also talked about the dangers of his father's job. "In 1962, my father fell from a cottonwood tree in Catalina Park on Fourth Avenue and spent several days in critical condition recovering from his injuries. And in 1973, while demonstrating how to use a chainsaw, A freak accident damaged his face." Almost amputated in half, but he recovered from his injuries again and went back to work. "
In his spare time, he was active in the community. For example, in the early 1960s, when there was a shortage of baseball fields for young people to play in areas where the Western He Little He League belonged, Moreno decided to open West He Little at the Arizona State School for the Deaf-Blind at He Speedway. I helped rent the land next door. He used his expertise to construct a baseball field with a concrete dugout, a six-foot plywood outfield fence with billboard sponsors and advertisements, a medium-sized scoreboard, bleachers, a snack bar, and an underground watering system. instructed.
Known as Billy Bradley Memorial Field (named after Little League star William J. Bradley, Jr., who died in 1961), he spent the early morning before going to work. It was often seen and made sure this field remained on the field at all times. Best form for local players.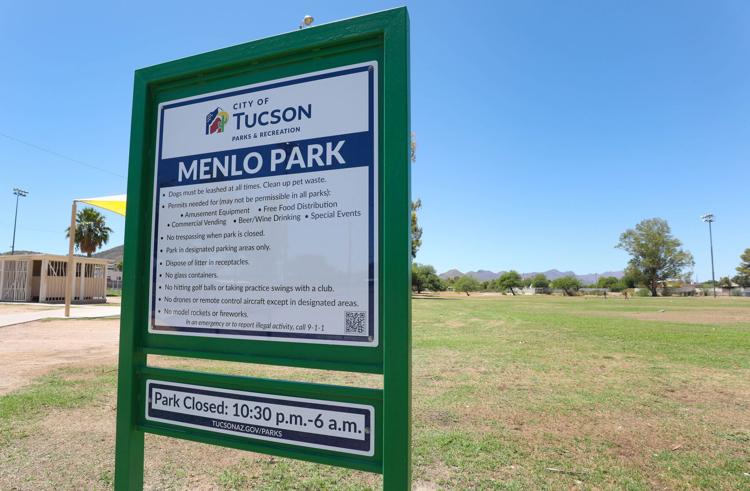 After 34 years of dedicated service to the City of Tucson and the Park Service, he retired in 1981. To his credit, the mayor and city council renamed Menlo His Park at 325 Grande Avenue that year to Edward His Moreno His Park. The following year, however, it was changed to "Menlo Park Dedicated to Edward Moreno," which is still displayed on the park sign.
After retirement, Moreno quickly went out and bought a campervan to pursue one of his passions: fishing on Arizona's lakes. He and his wife Frances ended up going out for weeks at a time. They began their journey far south at Lake Parker and continued north to Lake Pleasant, north of Phoenix. His favorite lake was Rucker Lake in Cochise County. Another one of his favorite fishing spots is Rocky His Point in Sonora, Mexico, where he and his fishing buddy Gene C. Reed (whom Reed is named after his park) in the early '50s. It's a place we used to visit together.
Another passion was spending time with my grandchildren. His grandson, Michael Moreno, could not pronounce the Spanish word for "grandpa," tata, and instead pronounced it "tats." Other grandchildren Frank S. Moreno, Anna Lisa Gastelum, Joey Robles, Andrew Robles, and Ralph Felix also began calling him that way, and eventually everyone called him "Tats." I started calling.
Edward Silvas Moreno died on October 8, 2008 at the age of 89.
If you drive near one of Tucson's many city parks, chances are you'll come across the place where Moreno and his staff planted the tree that stands today.
David Leighton is a historian and author of The History of the Hughes Missile Plant in Tucson, 1947-1960. He has appeared on his PBS, ABC, Travel His Channel, Radio, and His Highway in Arizona. He named his four streets in his hometown in honor of pioneer Federico and Lupe Ronstadt and barrel racer Shelley Cervi. He also named it Jonathan Rothschild Alamo Wash Greenway. If you have a city you'd like to suggest for a column or a story you'd like to share, please email us at azjournalist21@gmail.com.