One of Alabama's largest and most authentic living history events returns this week.
Fort Toulouse, Wetumpka – The annual Alabama Frontier Days at Fort Jackson is scheduled for Wednesday through Saturday from 9 a.m. to 4 p.m. daily. The celebration is hosted by the Alabama Historical Commission.
Alabama Frontier Days brings to life the early 18th century frontier and shows how the region transitioned from Creek Indian lands to military forts and civilian farms between 1700 and 1820.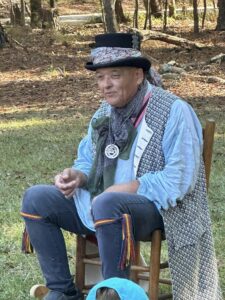 With Fort Toulouse and Fort Jackson as the backdrop, historians bring the forts to life through military reenactments and demonstrations of frontier crafts and trade.
"Alabama Frontier Days is an important event for Fort Toulouse-Fort Jackson Park and is the largest education-based living history program in the state," said Fort Toulouse-Fort Jackson Site Director. , said John Garner. "The great thing about this event is that students can take what they read and study in the classroom and bring it to life in a beautiful outdoor setting."
This snapshot of frontier life includes Creek Indians, French soldiers and their families, British merchants who lived among the Creeks, and American soldiers who fought in Andrew Jackson's army during the Creek Wars. .
There will be period entertainment featuring 18th century magicians, merchants, strolling balladeers and musicians.
"Alabama Frontier Days is AHC's signature event," said Commission Executive Director Lisa D. Jones. "Each year we welcome thousands of children who return home with a greater understanding of what life was like 300 years ago. I am proud to be able to continue this."
Admission to Alabama Frontier Days is $15 for adults and $10 for children (ages 6-18). For more information, visit ahc.alabama.gov.
Do not miss it! Subscribe now Get the top Alabama headlines delivered to your inbox.