The two incumbents on the Tucson city council, who are seeking re-election, will face off against voters across the city in November's general election after being selected by Democratic voters in their boroughs in Tuesday's primary.
In the Nov. 7 election, Lane Santa Cruz will face Republican Victoria Lem, while Paul Cunningham will face Republican Ernie Shack and Liberal Pendleton Spicer.
West District 1 city council member Santa Cruz won 63 percent of voters in the primary, while challenger Miguel Ortega won about 37 percent of the vote, according to unofficial ballot tallies.
Northeast 2nd District Representative Paul Cunningham won about 77% of the votes counted so far, while his challenger, political newcomer Lisa Nutt, won about 23%.
Both challengers lost in preliminaries.
The unofficial results represent 129 of the 144 districts Tucson officials reported from ballots they received in the mail, with more results to be announced later this week, according to the city's office of officials. It is highly likely. Voters can drop their ballots in drop-boxes around the city until 7 p.m. Tuesday.
In primary elections, voters could only vote for candidates running for the office of the ward in which they lived. By contrast, in the next general election all city voters elect city councilors.
According to the Pima County Records Office, Tucson has 127,389 Democrats, 59,936 Republicans, 2,363 Liberals, and 97,840 other registered voters.
"Sweat Fairness"
The city of Santa Cruz, which is seeking a second term on the city council, said it was proud of its primary campaign, which knocked on about 22,000 doors and reached out to voters 5,000 times.
"It took a lot of hard work from so many community members to make it happen," Santa Cruz said. The general election "is the next hurdle to overcome, but I feel we can run a solid campaign across the city to cross the finish line."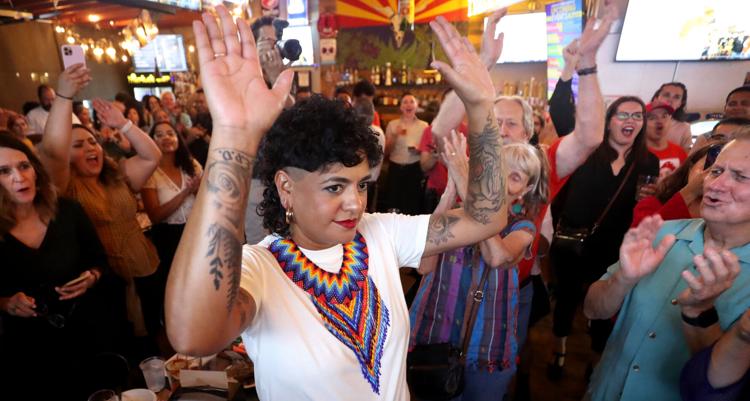 Santa Cruz has lashed out at opponents, accusing it of accepting campaign funds from out-of-state donors and lawyers linked to the controversial western development of La Choya and 36th Street. Santa Cruz said the majority of campaign donations represented local support and that Ortega's late campaign finance report had transparency issues.
Santa Cruz was previously a lecturer at the University of Arizona's Department of Mexican-American Studies, and is now dedicated full-time to city council and advocacy. If re-elected, the city of Santa Cruz hopes to increase the supply of affordable housing and continue to provide resources for sheltered communities.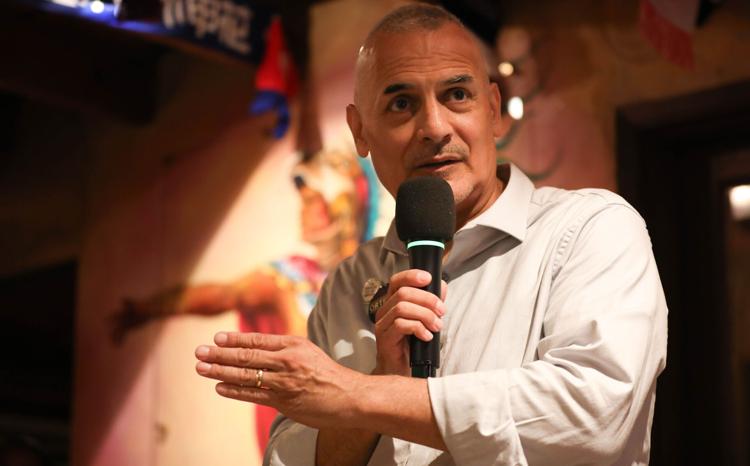 Ortega conceded Tuesday night, acknowledging that his campaign had taken a hit after receiving a big financial raise from Santa Cruz. But he said the campaign had "widened" the coalition of supporters from neighborhoods, trade unions and politicians.
"This coalition is not going to disappear. We are only strong and that is what we have realized here," said Ortega. "It was really hard to raise money and compete, but we raised a lot of issues."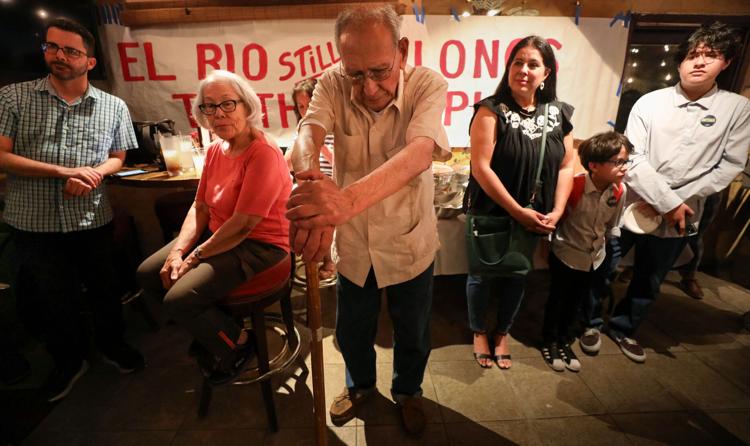 'We must keep moving forward'
Cunningham outperformed his opponent by nearly $20,000 in personal contributions, while Nutt received more than $80,000 from outside real estate agencies for the Second District campaign, according to the candidates' latest campaign finance reports. rice field.
Cunningham congratulated his opponents for "running a very good campaign" but said in District 2 "we had to get back to work".
"The work is not done yet. We still have a general election," he said. "We are humbled to receive this kind of support, but we have no choice but to keep moving forward."
Mr. Cunningham, a teacher at Gridley Middle School, is seeking a fourth term. If Cunningham is re-elected in November, he hopes he will continue to improve his local neighborhoods and parks, work to conserve water and advocate for the rights of people with disabilities.
"I couldn't be happier or more proud of our campaign," said Nat, although disappointed with the results.
"I had the opportunity to speak about the issues facing Tucson and the 2nd Ward," Nutt said in an email. "I enjoyed meeting people during the campaign and would like to thank my family, friends and supporters for their tremendous efforts in our campaign. We look forward to continuing our efforts to find a solution."
next for voters
Ward 1: Santa Cruz's only opponent in the general election is Republican Victoria Lem, a real estate agent who serves as chairman of the Tucson Realtors Charitable Foundation. If elected, she said her number one priority will be "uniting the people of Tucson" and funding local nonprofits to address the homeless problem.
Ward 2: Republican Ernie Shack, one of Cunningham's general election challengers, provides transportation for a nonprofit that provides assisted housing for homeless veterans. If elected, his top three priorities will be financial responsibility, infrastructure development and law enforcement support.
District 2 libertarian candidate Pendleton Spicer is a local musician who calls himself an "energy healer." She said the biggest problem facing Tucson was "division" and supported government cuts. Spicer said homelessness and climate change were concerns, but that "the people in power are making climate change bigger than it really is."
Ward 4: Another Democratic incumbent, Nikki Lee, will face Republican Ross Kaplowich in the general election.
As a priority, Mr. Lee cites providing "high-quality, reliable core services" to residents, as well as public safety and infrastructure investment, affordability of housing, homelessness, climate change and water conservation. there is
Kaplowicz has listed first responder support, police staffing, and tackling crime, homelessness and substance abuse as priorities.
Mayor: Democratic Mayor Regina Romero is also running for re-election. Running for her second term, she faces independent Ed Ackerley, Republican Janet Wittenbraeker and liberal Arthur Kirshen in November.
Romero said the priority is to "keep Tucson safe, affordable, sustainable and economically prosperous."
Ackerley has emphasized public safety, Tucson Police Department staffing and resources, and combating crime and the fentanyl epidemic.
Wittenbreaker cites crime prevention, homelessness, rebuilding infrastructure, financial responsibility, and water conservation.
Kerschen called for upholding free-market principles in the operation of the city government, making law enforcement a top priority, and "allowing small businesses to operate freely and effectively."
The last day to register to vote for the General Election is Tuesday, October 10th. To check your voter registration status, please visit: Recorder.Pima.gov/registration.
Please contact reporter Nicole Rudden. nludden@tucson.com